West Malaysia Free Shipping Over RM150
Merries Super Premium TAPE (NB90S82M64L54XL44)(1PACK) JAPAN #1 BRAND -TOP SALES DIAPER - 1 PACK [NEW PACKAGING]
RM 55.00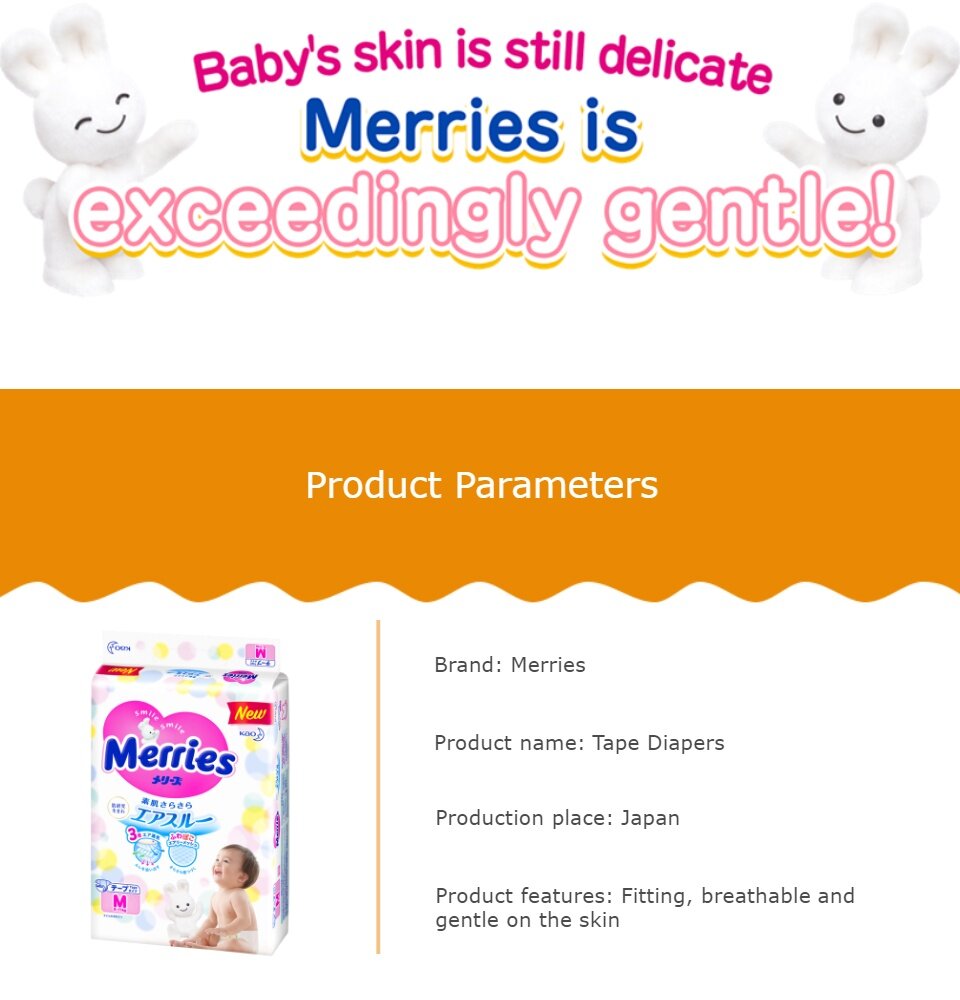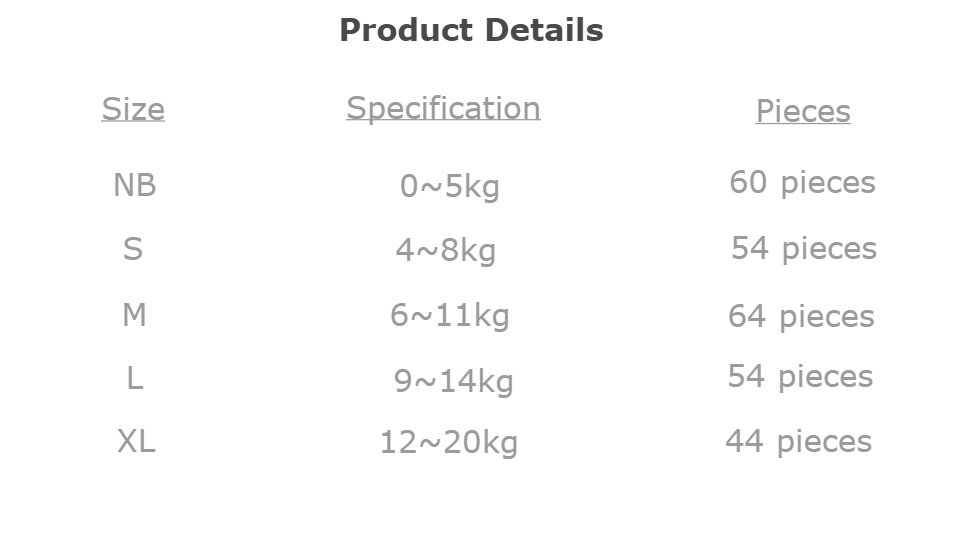 -Stretches 2.5 times more
-Perfect fit and not too tight on baby's tummy, easy to put on.
-Inner surface with Wavy Top Sheet
-The soft wavy surface allows air to flow freely between the diaper and skin, so baby stays dry and comfortable.
-Gather to fit snugly
-The gathers hold the diaper in place at the waist so it does not slip, no matter how active baby is.
-Prevent Leakage
-Secured absorbency throughout the night till the next morning.
-Pamper baby's precious skin
-Breathable soft material. All parts in contact with baby's skin are soft and gentle.
-Color-changing Wetness Indicator
-When the strips change color to dark green, it is time to change the diaper.
-Cute and Colorful designs
-These cute designs bring a smile everyday.