West Malaysia Free Shipping Over RM150
Simba PPSU Bottle 200ml + Simba Anti Colic Nipple 1pc
RM 87.00
SKU:
HL-P6186-Y / HL-P6305
We have run out of stock for this item.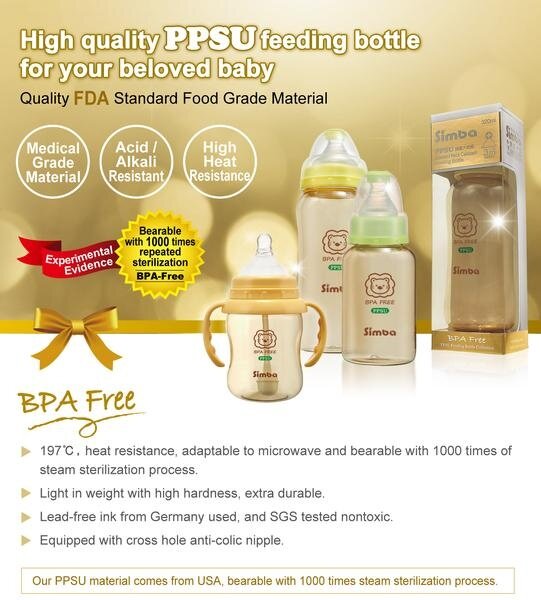 Features:
- Quality selected FDA standard food grade material.
- Premium PPSU material.
- The heat resistance of the feeding bottle is up to 197C, BPA-Free.
- Experimental evidence proves that the feeding bottle is bearable with 1000 times repeated steam sterilization.
- Light bottle with high hardness, extra durable!
- Printed with Germany imported lead-free ink, SGS non-toxic tested.
- Equipped with cross hole mother's touch anti-colic nipple.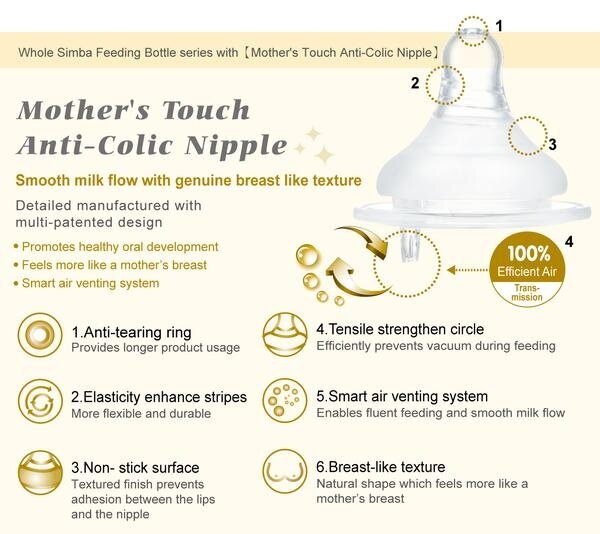 Material:
- Cap/Neck Cap:Polypropylene (-20℃~ +100℃)
- Bottle:Polyphenylene Sulfone (-20℃~ +197℃)
- Anti-colic Nipple:Silicone (-40℃~ +150℃)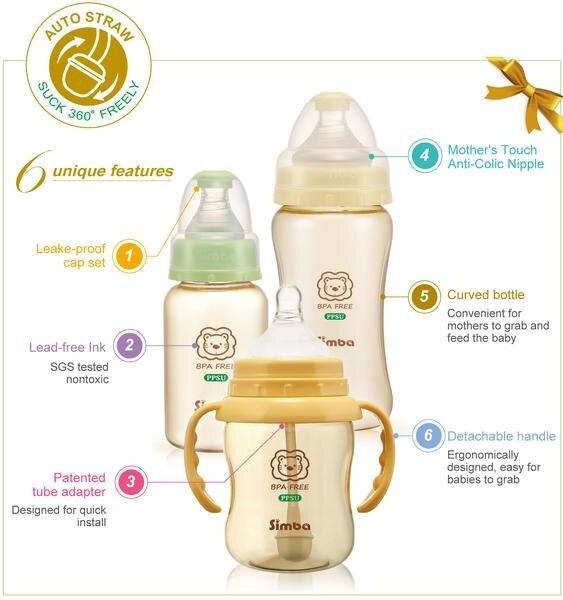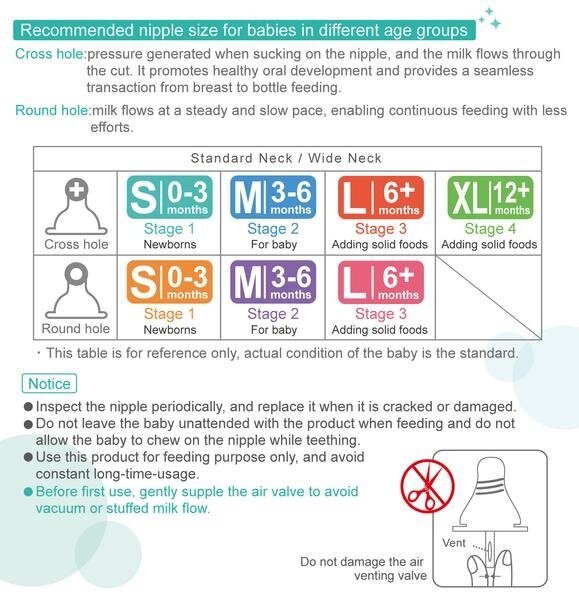 Features:
- Anti-tearing protective ring, more durable and prolong the usage.
- Soft texture with thickened base, prevents vacuums while feeding.
- Elasticity enhance stripes, more flexible and durable.
- Textured finish prevents adhesion between the lips and the nipple.
- Features a natural shape which feels more like a mother's breast, to fit baby's mouth comfortably.
- Enhanced fixing groove provides perfect closure to prevent leakage.
- Extended venting valve, providing efficient air transmission.
- Food grade platinum silicone from Japan, nontoxic and incompliance with BS7368:1990.
- Size indication on the bottom flange, easy to identify.
- Breast-like texture, promotes healthy oral development.

Material : Food grade platinum silicone(-40℃~+150℃)

Instruction: gently supple the air vent before first use to avoid vacuums or stuffed milk flow, and sterilize it before every use.

Reminder : Auto straw set does not apply to round hole nipples.