West Malaysia Free Shipping Over RM150
Simba Thumb Shaped Pacifier 6m+ + Simba Pacifier Holder with Case(Yellow)
RM 56.00
SKU:
HL-P19011 / HL-P1736-Y
We have run out of stock for this item.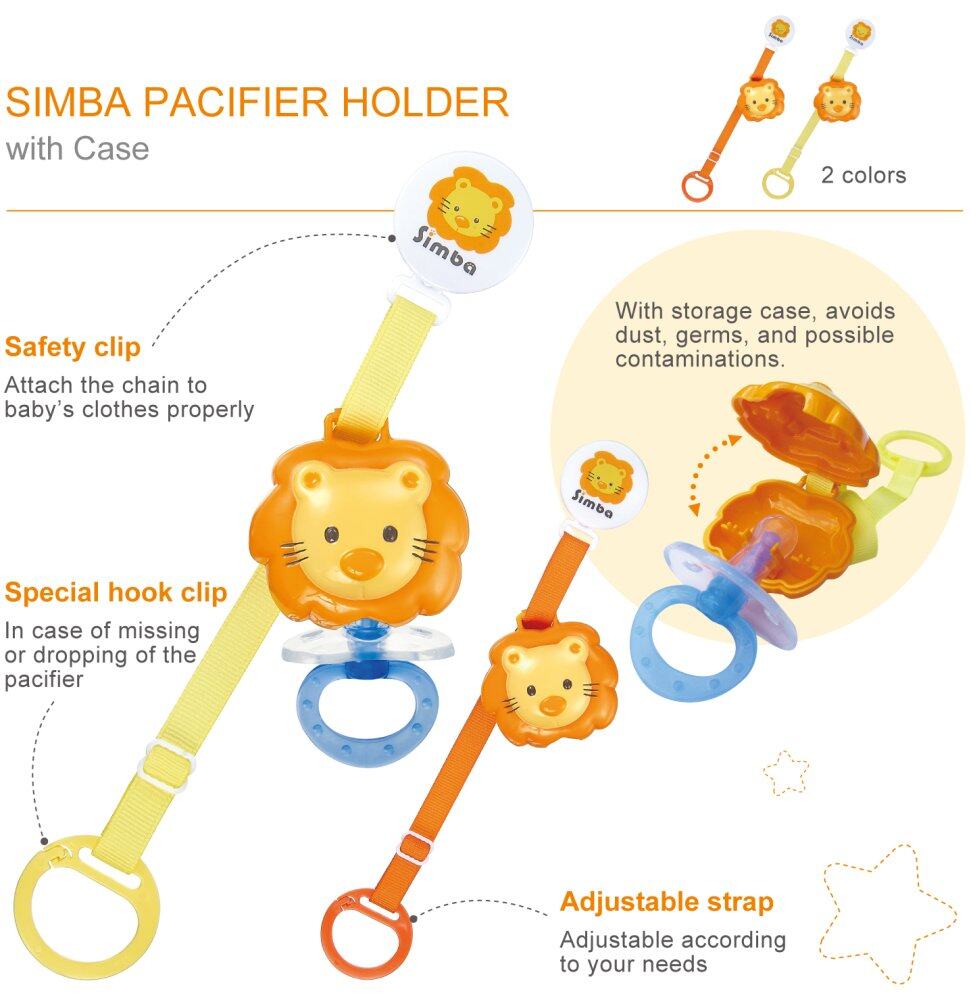 ●Features
1.Cute simba shape case, safe and easy to use.
2.Ideal case design for pacifier storage.

●Material
Clip:Tritan(-10~+90℃)
Ring:PE(-10~+110℃)
Case:Tritan(-10~+90℃)
Strap:TC(-10~+120℃)
Tri-glide buckle:POM(-10~+110℃)
Simba,Pacifier holder,bpa free pacifier holder,pacifier case
SIMBA 3D Thumb Shape Pacifier
FOOD GRADE SILICONE/SGS SAFETY/BPA FREE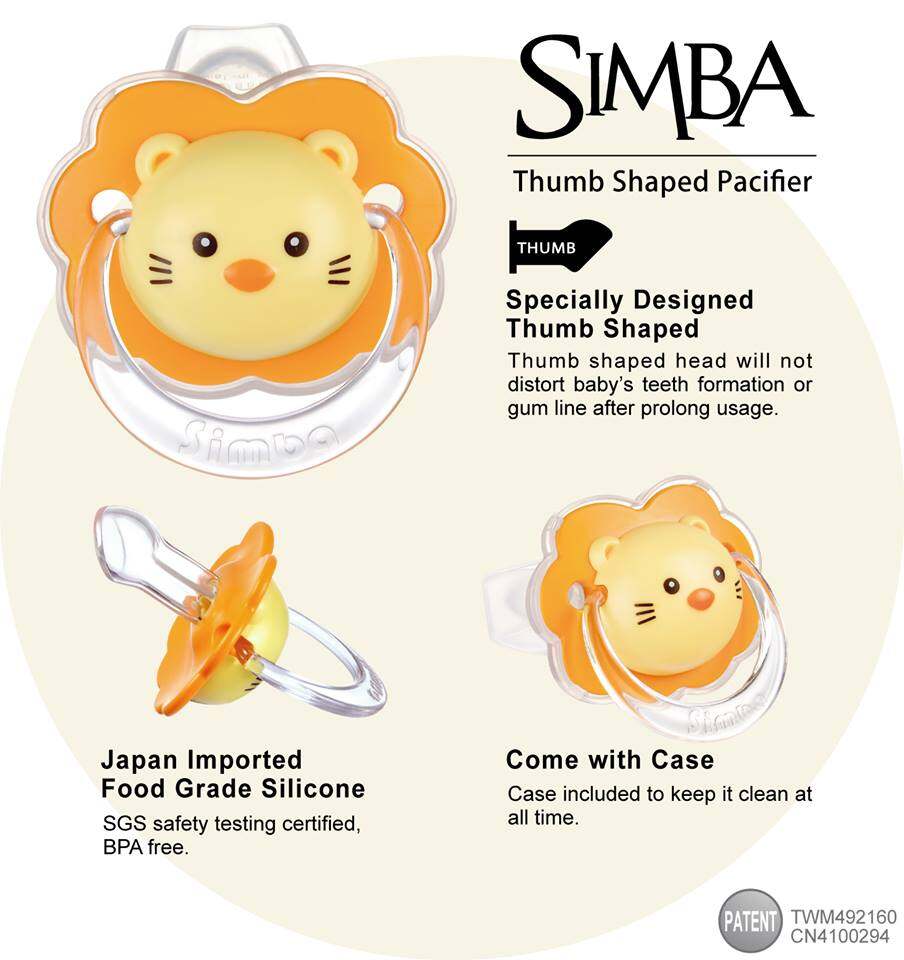 ●Feature
1.Made ofJapan Imported Food Grade Silicone.
2.SGS safety testing certified, BPA free.
3.Specially designed thumb shaped,thumb shaped head will not distort baby's teeth formation or gum line after prolong usage.
3.Come with case which included to keep it clean at all time.

●Material
Pacifier:Silicone (-20℃~+120℃)
Plastic Sheet / Plug / Case : Polypropylene(-20℃~+100℃)
Pull Ring: Tritan(-20℃~+100℃)