Simba Milk Fragrance Teether + Simba Thumb Shaped Pacifier
RM 48.00 RM 40.80
SKU:
HL-P1631-A / HL-P19010
Features:
- Assorted with the needs of babies in ablactation and tooth forming, the teether could help babies to train their chewing as to eliminate etching. Pacifying babies to ensure baby's tooth forming.
- Duo-material teether provides an optimum sensation with different softness and resilience for babies to chew on.
- Designed with a unique, safe shape. The ring-like, PP handle makes the teether for baby to grab easily.

Material:
- Soft teether/TPR (-30℃~+70℃)
- Holding ring/Polyporplene (-20℃~+100℃)

Age:Suitable for 6 plus months babies.(Teething)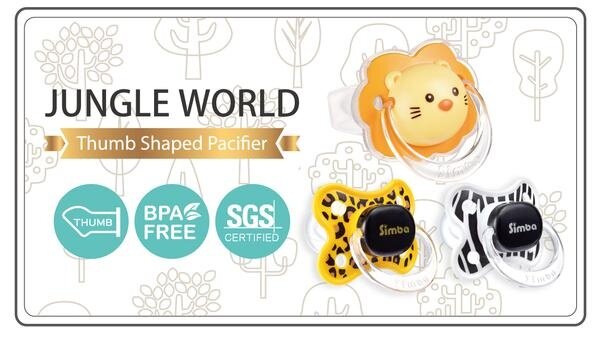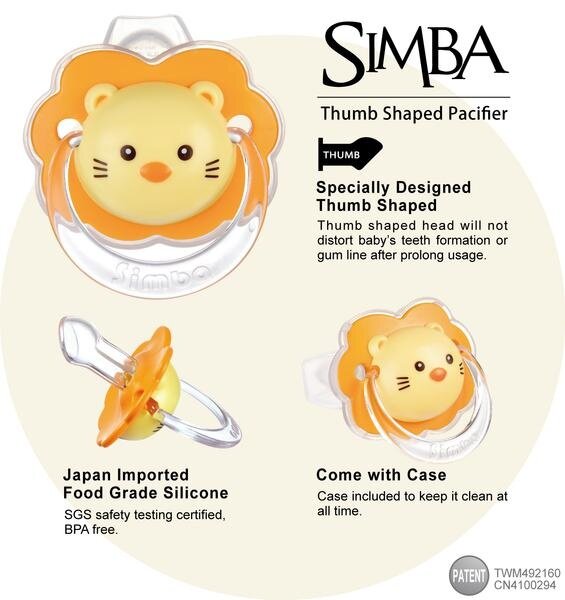 Feature:
- Made from imported Japanese food grade silicone which withstand high temperature, anti-bacteria, and SGS safety testing certified.
- Specially designed thumb shaped head will not distort baby's teeth formation or gum line
- Case included to keep it clean at all time.

Material:
- Pacifier:Silicone (-20℃~+120℃)
- Plastic Sheet / Plug:ABS(-20℃~+100℃)
- Case:Polypropylene(-20℃~+100℃)
- Pull Ring:Tritan(-20℃~+100℃)