West Malaysia Free Shipping Over RM150
Philips Avent Classic + Newborn Starter Set
RM 150.00 RM 134.00
translation missing: zh-TW.products.product.sku
HL-SCF371/00
translation missing: zh-TW.products.product.product_unavailable_html
Avent Classic + Newborn Starter Set
Avent Classic PlusNewborn Starter Set: Clinically proven to reduce colic and discomfort*
Avent trusted Classic range has been improved to provide an even more enjoyable feeding experience.
The clinically proven, anti-colic system is now integrated into the nipple, making the bottle extra easy to clean and assemble.
HIGHLIGHTS
• Clinically proven anti-colic
Nipple
• Flexes to feeding rhythm
• Easy latch on
• Proven anti-colic system
Ease of use
• easy to clean and assemble
• leak-free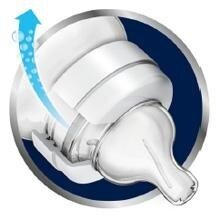 Clinically Proven Anti-Colic System
Philips Avent Classic+ Bottles are clinically proven* to reduce colic and discomfort. The anti-colic system is integrated directly into the nipple via a valve that flexes to match your baby's feeding rhythm. You can hear a gentle whistling sound and watch the air bubbles burst on the surface of the milk, which show that air is being released into the bottle, not into your baby's tummy. This helps to minimize spit-up, burping, and gas. Classic+ bottles are also clinically proven to reduce fussiness, especially at night**.
*At two weeks of age, babies fed with a Philips Avent bottle showed a trend to less colic than babies fed with a conventional bottle.
**At two weeks of age, babies fed with a Philips Avent bottle showed a trend to less fussing than babies fed with another leading bottle.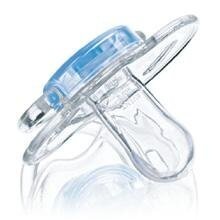 Orthodontic Pacifier Soothes Baby between Feedings
This set also comes with one soft, translucent Philips Avent pacifier to help soothe and calm baby between feedings. Made of BPA free silicone, this pacifier has an orthodontic, collapsible nipple that respects the natural development of baby's palate, teeth, and gums. It's also taste and odor free.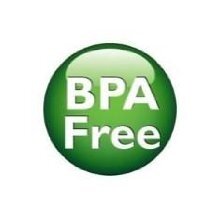 BPA Free, Leak-Proof Bottles
The Classic+ bottles are made of BPA free polypropylene and are designed not to leak even when tipped to the side. The components are also dishwasher safe. For easy assembly, the Classic+ bottle has only four parts. A wide bottle neck and rounded corners mean the bottle is easy both to fill and to clean with the included cleaning brush. The wide shape of the bottle allows for a secure grip, while clear markings on the bottle let you measure and gauge how much baby has eaten at a glance. Each bottle has snap-on caps for travel.
The Philips Avent Advantage
We know the tiny details can make a difference to you and your baby. For 30 years, we've been listening, learning and innovating so that we can provide the best quality products designed with you and your baby's needs in mind. That's why more moms recommend Philips Avent worldwide.
The Philips Avent product range includes breastfeeding, bottle feeding, toddler feeding, baby monitors, and newborn gifts. They are designed to be interchangeable and grow with your baby through multiple stages of development.
TECHNICAL SPECIFICATION
Country of Origin:
• Bottles : Made in Indonesia
• Soother : Made in England
• Brush : Made in Malaysia

Bottle Material :BPA free Polypropylene

What is included
• 4oz/125ml Bottles with Newborn Flow (1 Hole) Teat - 2
• 9oz/260ml Bottles with Slow flow (2 Hole) Teat - 2
• Bottle Brush - 1
• Orthodontic Soother - 1

Development stages:0-12 months